How to Prepare for a Michigan Driver License Restoration Appeal Hearing
Jan 4th, 2019 OWI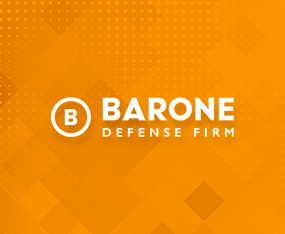 The minimum requirements for a driver license restoration appeal hearing is a substance use evaluation and a completed request for a hearing.  These documents will be sent to the Michigan Department of State Office of Hearings and Oversight.  Their address is: P.O. Box 30196, Lansing, MI 48909-7696. Once the Office of Hearings and Oversight have received these documents from you, a hearing date will be set. At the hearing an Administrative Law Judge (ALJ), also called a "Hearing Officer," will decide if you will get your license back.
You should begin preparing for the hearing long before the actual hearing date.  Your lawyer will help you prepare by making sure all your documents are in order, and that you are ready to testify.  Your lawyer and the ALJ will ask you questions about your background, driving history, prior intoxicated driving offenses, current and prior substance use, and efforts you have made to establish and maintain lasting abstinence.
At the hearing you will also offer additional documentary evidence.  The purpose of this evidence is to support your testimony, including your sobriety date, and to prove by clear and convincing evidence, that your substance use disorder is under control and likely to stay that way, and that you are at low or minimal risk to ever drive drunk again.
In addition to your substance use evaluation and petition, your documentation will also include the following:
A 10-Panel urinalysis drug screen.  Like the substance use evaluation, this drug screen must be current, and must help prove that you are no longer using drugs or alcohol. Be sure that the laboratory you select for this purpose can prepare a drug screen report that includes at least two "integrity variables."  These are intended to help the ALJ confirm that the report is legitimate.  Two common integrity variables are specific gravity, urine creatinine or pH level.
Letters of support.  You may present between 3 and 6 letters that document both the extent as well as the existence of your sobriety as well as your sobriety "anniversary date."  These letters are typically from people who know you well enough to have a legitimate opinion about your sobriety and sobriety date. Examples might be letters from friends, family, support group members including your sponsor, pastors or other spiritual advisers, co-workers, etc.  Basically, anyone who has observed you in the past and who can therefore personally attest to your sobriety.  The content of these letters might include personal information from the author about your past use patterns, and your experience and habits regarding the past use of alcohol or drugs. The letters of support should also indicate such things as how the person knows you and for how long.  How frequently they are with you and the last time they know about your using drugs or alcohol. Specifics regarding your use are also helpful such as indicating how much you had to drink on a particular occasion, what type of function they were at when they saw you drinking (such as a sporting event or wedding).  The letters should also include any information the author has about your participation in structured support groups, such as AA or CR.  The more information the better, so long as the information is specifically related to the applicable criterion.  Also, the letters should include contact information, and the people you designate as witnesses should be available during the business day just in case your Hearing Officer wishes to contact them directly.  Your lawyer will review these letters before they are submitted to confirm that they are meet the applicable requirements, are accurate and internally consistent.  As an alternative to providing letters, you can bring one or more witnesses to testify at the hearing. If you submit letters in lieu of live testimony then such letters must be signed, dated and notarized. Notary services are available at many banks.
12-step sign in sheets.  If you've attended AA, CR, NA or any other structured support group, then you may also provide sign-in sheets from your attendance.  These are also very helpful. You should be prepared at the hearing to demonstrate a working knowledge of the 12 steps and how you have internalized these steps into your plan for future and lasting sobriety.
BAIID final report.  If you've ever been ordered to have an ignition interlock device on your car, then you'll need a report from the vendor demonstrating that you used the device and were in complete compliance.
You may present any other documentary evidence supporting your sobriety as well.  Be sure to discuss all of this with your lawyer well in advance of the time you request a hearing.  You lawyer will review everything with you, discuss with you what to expect at the driver license restoration hearing, and also, help you prepare for your testimony including answering any questions that might be asked by the ALJ.  Preparation is key, and good preparation from a skillful and experience driver license restoration hearing lawyer will help to assure a great result.