Kevin Dietz interviews Keith Corbett on Big Medicare Fraud Case
Oct 18th, 2019 OWI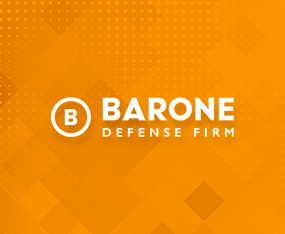 Former Local News Channel Four Reporter Kevin Dietz recently interviewed Barone Defense Firm attorney Keith Corbett regarding the Medicare Fraud case of Dr. Rodney Moret.  The allegations in this salacious case included that Dr. Moret was trading prescription drugs for sex.  However, the allegations claim that the total amount of Dr. Moret's fraud amounted to far more than a few sexual favors. Instead, in round figures, the Doctor is alleged to have been fraudulently enriched himself in the amount of 21 Million Dollars.  The video of Mr. Corbett's interview can be viewed on the ClickOnDetroit website.
Dr. Moret's behavior in this case, and the way he abused and took advantage of his victims, many of them women, was so egregious that he received a prison sentence of 75 years. He also lost his license to practice medicine.  According to his interview, when asked about why the sentence was so high, Mr. Corbett indicated:
When they misuse that license, when they misuse that position of trust, that's a factor," Corbett said. That's going to be considered by a judge. You don't want doctors, lawyers abusing their position and taking advantage of people when they are most vulnerable.
Mr. Corbett was asked for comments on the story in part due to his prior affiliation with the U.S. Attorney's office.  According to their website, Dr. Moret "illegally distributed over 700,000 dosage units of Hydrocodone, (Vicodin, loratab), more than 240,000 dosage units of Alprazolam, and more than 2 million milliliters of promethazine with codeine cough syrup, worth more than $15 million on the street market.  He was responsible for over $6 million in health care fraud."
Essentially, Dr. Moret was operating a prescription mill, and eventually his behavior came to the attention of the federal investigators who observed deviate prescription behavior.  When looked at more closely it because evident that Dr. Moret was not engaged in medicine but instead engaged in crime.  Dr. Moret eventually plead guilty to the charges.