Criminal Penalties
What to Expect in the 52-1 District Court Novi Michigan
May 24th, 2019

PBarone
52-1 District Court in Novi Michigan has jurisdiction over many kinds of criminal cases, including drunk driving. The three judges at the Novi Court preside over a very large geographical area with a corresponding large population of approximately 175,000 people. If you...
Read More
What to Expect in the 48th District Court Bloomfield Hills Michigan
PBarone
If you were arrested for a misdemeanor or felony, including drunk driving, within the cities of Birmingham, Bloomfield Hills, Keego Harbor, Sylvan Lake, Orchard Lake and the Townships of Bloomfield and West Bloomfield, then your case will be handled in the 48th...
Read More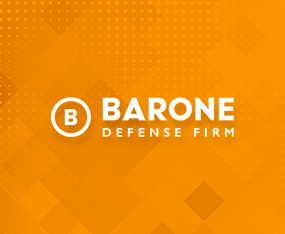 What to Expect in the 52-3 District Court in Rochester Michigan
PBarone
If you've been arrested for drunk driving, or any other crime in the cities of Rochester and Rochester Hills, then your case will take place in the 52-3 District Court in Rochester Michigan. The Rochester District Court also serves the communities of...
Read More
Michigan's Stand Your Ground Law of Self Defense
Sep 20th, 2018

PBarone
In Michigan, you may use deadly force, with no duty to retreat, if you have an honest and reasonable belief that such force is necessary to prevent the imminent death, great bodily harm or sexual assault to yourself or to another individual....
Read More
Keeping Drug Possession Charges Off the Record
Aug 9th, 2018

PBarone
Having drug charges on your criminal record can be a life-changing experience.  Such charges can impact your job, your income, and your future.  However, depending on the circumstances, your attorney may be able to help you keep your drug charges off your...
Read More
What is Constructive Possession of Guns or Drugs?
Aug 10th, 2018

PBarone
Constructive possession is a legal fiction that allows you to be charged with a serious crime even when the guns or drugs are not found on you. Usually this will happen when you are the driver or passenger of a car where...
Read More
Understanding a Probation Violation Case
Aug 3rd, 2018

PBarone
If you have been sentenced in Michigan for a violation of any misdemeanor or felony law, then the judge likely placed you on a term of probation. Technically speaking, you may be placed on probation if the court determines that you are...
Read More
Common Police Officer Tests/Requests in DUI/OWI Arrests
Jul 19th, 2018

PBarone
Most people arrested for drunk driving in Michigan first encounter the police as part of a traffic stop.  The traffic stop might be for something unrelated, such as speeding, or it might be because of something more commonly associated with intoxicated driving,...
Read More
Oakland County Jail's Virtual Work Release Program
Apr 11th, 2018

PBarone
Beginning in early February 2010, "virtual" work release is available for some offenders.  After the new program starts, the traditional work release program will be eliminated. This significant change has the potential to impact criminal law sentence negotiation and overall sentencing practices...
Read More
What's the Difference Between a Violation of Probation and a Technical Violation of Probation?
Jan 25th, 2018

PBarone
Generally speaking, a violation of probation means that while on an order of probation you have done something the court ordered you not to do or failed to do something the court affirmatively ordered you to do.  A technical violation specifically means...
Read More