DUI Trials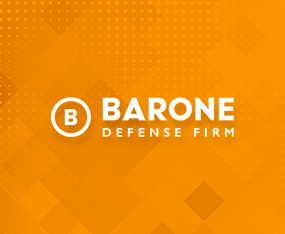 What to Expect in the 52-3 District Court in Rochester Michigan
May 24th, 2019

PBarone
If you've been arrested for drunk driving, or any other crime in the cities of Rochester and Rochester Hills, then your case will take place in the 52-3 District Court in Rochester Michigan. The Rochester District Court also serves the communities of...
Read More
DUI Defendant's Constitutional Right to Confront Chemical Test Remains Clear as Mud
Nov 30th, 2018

PBarone
In the past decade, the United States Supreme Court has issued several opinions addressing a DUI defendant's right to confront a breath or blood test used by the prosecution to prove intoxication at trial. In legal terms, the word "confront" essentially means...
Read More
Barone Defense Firm Obtains Not Guilty on Troy Michigan Drunk Driving Jury Trial
Sep 17th, 2018

PBarone
The Barone Defense Firm is proud to announce a recent not guilty verdict on a Troy Michigan drunk driving case.  The Barone Defense Firm Trial Attorney who handled the case was rising super-star Ryan Ramsayer.  Here is  Mr. Ramsayer's synopsis of the...
Read More
Misdemeanor and Felony Procedures in a Michigan DUI/OWI Case
Aug 1st, 2018

PBarone
After you've been arrested for DUI/OWI in Michigan the next step will be for the arresting officer(s) to prepare a narrative written police report, including any supplemental discovery materials. Depending on the nature of the office, this report and investigation will include...
Read More
How Much Will a DUI Lawyer Cost?
Jun 26th, 2018

PBarone
There is at least a ten-fold difference in the amounts Michigan lawyers charge to handle a first offense drunk driving case. Fees usually start at around $1,500.00 for a newer less experienced lawyer.  From there, fees increase to as much as $15,000...
Read More
The Steps in a Michigan DUI/OWI Case
Jun 18th, 2018

PBarone
This article covers only the steps in DUI/OWI case that take place in court after a lawyer has been retained. The first step in a Michigan drunk driving case is an arraignment on the warrant, ticket, complaint or information.  At the arraignment,...
Read More
The Misleading Concept of Alcohol Tolerance in Michigan DUI Cases
May 25th, 2017

baronedefenew
Many judges, prosecutors, and defense attorneys have mistaken beliefs about alcohol tolerance.  In a drunk driving trial, these mistaken beliefs can lead to misleading arguments which might further lead to wrongful convictions.  A recent article from the peer-reviewed science journal article Psychopharmacology[i]...
Read More
I Was Arrested for Drunk Driving, Should I go to AA?
Feb 20th, 2017

baronedefenew
If you were arrested for drunk driving in Michigan, then going to Alcoholics Anonymous, or AA, may help your case.  But that is only one reason to go AA, and probably not the best one.  You and your Michigan OWI lawyer should...
Read More
What it Means to "Operate" a Vehicle In the Context of a Michigan DUI Charge
Feb 16th, 2017

baronedefenew
In some situations, the police can charge you with drunk driving in Michigan even if the police never saw you driving your car.  However, the legal analysis in these cases is very fact specific, and the law is quite complex.  In some...
Read More
What is the Difference Between a Question of Law and a Question of Fact?
Jan 31st, 2017

baronedefenew
The short and simple answer is that questions of law are for the judge to decide whereas questions of fact are for the jury to decide.  However, while technically correct, this short answer is incomplete.  Especially if you are charged with a...
Read More