OWI
Former Federal Prosecutor Says DEA Knew More Than They Claimed About Informant's Background
Mar 27th, 2020

PBarone
It has been widely reported in a rather sensational story that a 6-time murderous drug dealer from the City of Detroit avoided jail by becoming a DEA informant. The big questions are what did the DEA know about their informant's background, and...
Read More
New Book Covers Everything You Need to Know about Self-Defense Laws in Michigan
Feb 17th, 2020

PBarone
The Barone Defense Firm proudly announces the release of Patrick Barone's latest book entitled "Michigan Gun Law: Armed and Educated." Containing all the dos and don'ts of Michigan's firearms laws, the book's more than 400 pages and 14 chapters cover the following...
Read More
Open Letter to Our Clients Regarding Michigan State Police Breath Test Fraud
Jan 15th, 2020

PBarone
Many of our clients have asked us what the calibration fraud that was recently uncovered in the Michigan State Police breath test program impacts their cases.  Our clients also want to know their options moving forward. The purpose of this article is...
Read More
Michigan State Police Admit Fraud in Breath Test Certification
Jan 14th, 2020

PBarone
In a series of public communications, the Michigan State Police have admitted that many of the more than 200 DataMaster DMT breath test machines used in the state were fraudulently certified.  The full extent of the fraud as well as it's meaning...
Read More
Barone Defense Firm Partner Mike Boyle Named Among Best in Grand Rapids
Dec 13th, 2019

PBarone
The Barone Defense Firm is proud to announce that attorney Michael Boyle was recently included among a list of Top Lawyers in non-white collar criminal defense. The well-researched list was compiled by the joint efforts of Grand Rapids Business Journal and Grand...
Read More
State Police Create New Unit to Investigate Opioid Prescription Fraud
Oct 31st, 2019

PBarone
The Michigan State Police have recently announced that they have created the "Diversion Investigation Unit (DIU)" to help combat opioid prescription fraud within the State. The newly formed DIU will investigate licensed health care professionals for possible prescription fraud.  Prescription fraud happens...
Read More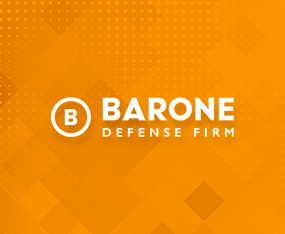 Kevin Dietz interviews Keith Corbett on Big Medicare Fraud Case
Oct 18th, 2019

PBarone
Former Local News Channel Four Reporter Kevin Dietz recently interviewed Barone Defense Firm attorney Keith Corbett regarding the Medicare Fraud case of Dr. Rodney Moret.  The allegations in this salacious case included that Dr. Moret was trading prescription drugs for sex.  However,...
Read More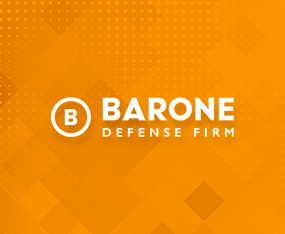 Keith Corbett Comments on Prosecution of Detroit Metro Gun Dealer
Oct 17th, 2019

PBarone
Keith Corbett of the Barone Defense Firm was recently interviewed by Channel Four reporter Kevin Dietz about the Federal Gun case involving Juan Eagle.  The video of the interview includes comments made by Mr. Corbett and can be viewed at the ClickonDetroit...
Read More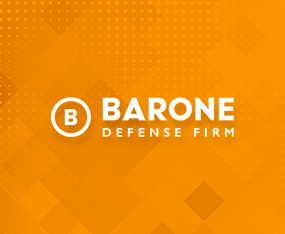 Can I Brandish a Gun as Pre-Emptive Measure to Block the Use of Unlawful Force?
Oct 16th, 2019

PBarone
Yes, an unpublished Michigan Court of Appeals case suggests that you can.  The name of the case is People v. Ra[i]. In this case, the defendant, Ms. Ra, was visiting the home of her mother. Ms. Ra's teenage niece was also at...
Read More
Cobbs Evaluations in Misdemeanor and Felony Sentencing in Michigan
Jun 11th, 2019

PBarone
If you are facing a possible conviction on a misdemeanor or felony in Michigan, then you are undoubtedly wondering what the likely sentence will be for a misdemeanor or felony. Michigan judges operate on the theory of "individualized sentencing" meaning that each...
Read More