What to Expect in the 52-4 District Court Troy Michigan
May 20th, 2019 OWI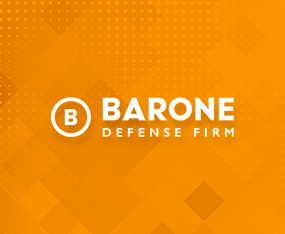 If you were arrested for any kind of crime in either Troy or Clawson, including drunk driving, then your case will be handled in the 52-4 Judicial District Court, located in Troy Michigan, on Big Beaver Road, near the I-75 overpass.
For most misdemeanor cases, your Troy District Court case will begin with a court hearing called arraignment pretrial. Generally these two hearings will be combined, though in some cases a separate arraignment will be necessary.  You should plan to hire a lawyer before your first court appearance, and he or she will explain to you if a separate arraignment will be necessary.
The general purpose of a pretrial hearing is to determine whether your case requires a trial. This decision cannot be reached until discovery is complete. Discovery is the term used to refer to the process where your attorney will obtain all the police reports and other supporting documents held by the prosecutor as evidence against you. Discovery will also include any video recordings that may exist. Your lawyer should also review all the documents and things necessary for the prosecutor to prove that your chemical test, such as the breath or blood test, is scientifically accurate and reliable.
For most drunk driving cases, as well as many other crimes, more than one pretrial hearing will be necessary.  Both you and your lawyer will need to appear in court for each pretrial.  Sometimes it may be possible for your case to be resolved at the first pretrial. For most cases discovery will not be complete prior to the first pretrial and this is often why the pretrial will need to be rescheduled.
Once your lawyer has had the opportunity to review all the evidence in your case it will be time to engage in plea negotiations with the prosecutor. Many cases are resolved when the accused pleads guilty to a lesser crime. It is rarely a good idea to begin plea negotiations before the completion of discovery period because legal issues that are uncovered by your lawyer can be used to leverage a better deal.
There are two judges at the Troy District Court. These include Judge Hartig and Judge McGinnis.  While in college Judge Hartig interned in the Ronald Regan white house, and after graduating from law school, she worked as an assistant Oakland County Prosecuting Attorney. She left that job to go into private practice as a criminal defense attorney, where she handled the defense of many kinds of crimes, including drunk driving and domestic violence.  As a defense attorney Judge Hartig developed an excellent reputation and obtained many excellent results for her clients.  Judge Hartig also helped to create Troy's sobriety court, and as it relates to her approach to sentencing and punishment on drunk driving cases, she is very sensitive to the possibility of there being an underlying substance use issue.  As a consequence she often emphasizes rehabilitation as part of her sentences for drunk drivers.
Judge McGinnis was also very involved in politics as a student.  For example, she worked on a U.S. Senate campaign, and completed internships with the Boulder District Attorney's Office and the United States Department of Justice, Criminal Division, in Washington, D.C. After completing Law school, she joined her father Donald McGinnis who is a prominent lawyer in Oakland County Michigan. In this position she handled primarily family law cases including divorce cases and the defense of many different types of criminal cases.
Most crimes in the Troy District Court, including drunk driving, will be prosecuted by the Troy City Attorney. However, some repeat offenders and for those arrested for felony cases, it is also possible that your case could be prosecuted by the Oakland County Prosecutor's Office, or even the Michigan Attorney General's Office. If you were arrested for drunk driving in Clawson, then the Clawson City attorney may prosecute your case.
For almost 30 years the lawyers at the Barone Defense Firm have been helping clients in the Troy District Court.  This includes more than 100 drunk driving cases. Over this time period we have obtained great results for our clients.
If you'd like to learn more about what to expect in the 48th District Court, or about how the Barone Defense Firm can help you, contact us today for your free no obligation case review.